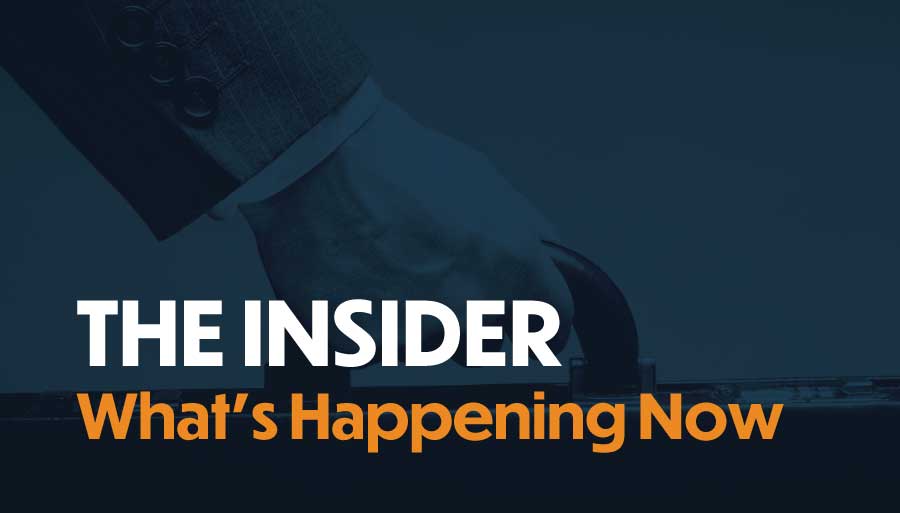 If you've ever spoken with someone who has had a near-death experience, you hear about them having their life flash before their eyes. In an instant, all that once was and all that might be flood into their mind in a way that galvanizes their approach to living life. As a result, they come out of the experience with a newfound sense of clarity and purpose. Due to some renewed volatility in the stock market, investors will be having that experience for themselves. 
Don't you wonder what your clients think as they hear the news that the market is crashing? Do they feel comforted by the planning you've done with and for them?  Do they experience regret having taken more risk with their life savings than they're comfortable with? Do they feel that you protected them adequately for this very moment? Whatever they think about during those moments determines their perception of your value to them as an advisor.
I'm not suggesting you try to time the market for them or perform a superhuman act during a time of chaos and confusion. No, those actions should have largely been accomplished long ago through proper planning.
When the market drops quickly or when the market rises quickly, your client needs to feel the confidence that comes from having laid the groundwork for this very moment, before it happens. For retirees, this might mean setting them up with the appropriate amount of guaranteed lifetime income using properly structured annuities. When the market drops, their lifestyle is not altered.  Conversely, when the market rises, they have appropriate participation in the form of risk-based investments with which to grow their assets.   
When I attend and speak at conferences, I'm often questioned by advisors about whether to be dually-licensed, able to offer both guaranteed insurance-based products as well as risk-based market investments. My response is consistent: "If you want to help your client prosper when the market goes down or when markets are kind, you must offer them a holistic plan that uses each category of product for its best attribute." 
That is, annuities are not great long-term investments, but properly structured, can be fantastic retirement income sources. Stocks and other risk-based assets are comparatively less adept at providing consistent income, but outshine annuities when it comes to long-term investment returns. The key is to use them together, leveraging their best attributes within a focused and comprehensive financial plan.
When we make the investment in becoming comprehensive planners and carry out a proactive and collaborative financial planning process with and for our clients – and communicate with them regularly – they will be positioned to weather any storm and prosper during sunny days.
It's in the chaos when your client will have their moment. How did you do for them? Leaving these moments to chance may have long-term consequences for your clients' well-being, your relationships with them, and for your advisory business as a whole.  It's a great time to be in the advisory business, as long as you're in the business the right way and for the right reasons.