In last month's webinar, Scott talked about "staying determined to finish the year strong". Have a growth mindset, continue to grow and improve, and be willing to try new things to experience progress. Continue to evolve. Name of the game, get what you want out of your practice! Scott identified Peter Drucker as one of his favorite authors on business, and quoted Drucker: "Business has only two functions – marketing and innovation". Scott tied all of this in to the "3 M's" he discussed in a previous webinar: Market, Message and Medium. "Market" – general market, folks within 5 years of retirement or in retirement, for Scott's firm, they have $750k + in investable assets, and are fiscally conservative and tax focused. "Message" – how to minimize taxes. How to keep more of hard earned dollars in pockets. Process to help make decisions that are logical and fact based. "Medium" – delivery: virtual, online, webinar – teaching. The moral of this webinar: Stay determined, have a "growth" mindset, be willing to try new things to experience progress. Continue to evolve.
In Adam Cufr and Scott Dougan's conversation in October, Adam talked about communicating with clients. How every client has their own way of communicating. Identifying what their individual style and need is will be crucial in developing your effective communication with them. Integrity, consistency, and being impeccable with your word, are traits we should aspire to when communicating with our clients.
Save the Dates in 2021!
Our co-founders will continue their monthly Advisor-to-Advisor webinar series in 2021. Attend these interactive webinars for the latest in cutting edge information and technology. We'll send you an email invite every month with a link to register. Be sure to register every month, if you can't make the webinar, no problem, we'll send you the recording directly after every webinar:
JAN 8
FEB 12
MAR 12
APR 9
MAY 14
JUN 11
JUL 9
AUG 13
SEP 10
OCT 8
NOV 12
DEC 10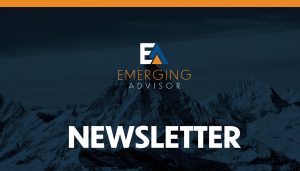 Having a practice capable of operating like a well-oiled machine is crucial to your success but it isn't enough if you don't have sufficient numbers of people eager to receive your advice!